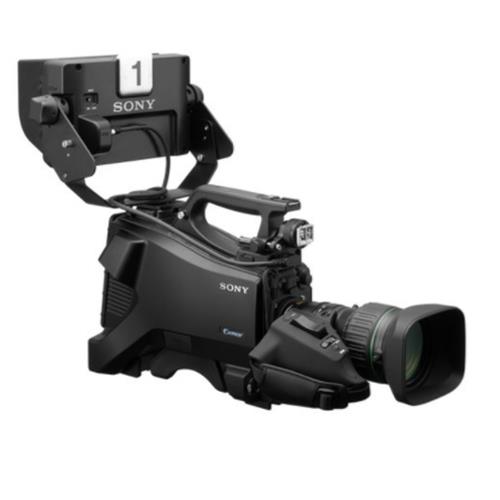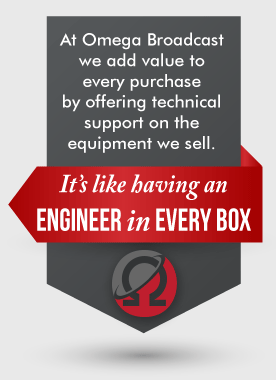 Sony HXC-FB80SN 4K*/1080/60P HD Studio Camera w/ Studio VF & 20x Lens


Omega is an Authorized Dealer of:

FINANCING AVAILABLE:
12 - 24 Months 0% Interest and Custom Financing Options Available for Qualified Customers!*
---
We carry all the latest Broadcast equipment, intercom options & accessories from all manufacturers for Audio/Video Equipment (camera, projectors, tripods, switchers, monitors and more!)
Omega Broadcast & Cinema offers complete custom engineered AV solutions! Call ahead for availability and custom packages.
LIMITED QUANTITIES AT THIS PRICE FOR QUALIFIED CUSTOMERS!!!
CONDITION: NEW
Full Manufacturer's Warranty
Omega Part # SNY-HXCFB80SN-90
Identifier: DS
---
**PRE-ORDER!**
Product Highlights:
- Three 2/3" Exmor CMOS sensors for stunning full-HD picture quality
- Outstanding sensitivity: F13 in 50Hz and F12 in 59.94 Hz at 1080 mode
- 3G Camera System with 1080@59.94p/50p/23.98psf output
- 4K Up-Scale Output at HXCU-FB80N CCU*
- Multi-Camera Control (up to 24 cameras)
- 4-position Servo ND filter
- HD-HDR Output(HLG) at HXCU-FB80N
- 12G-SDI and 4x 3G SDI output interfaces
- HD Prompter in and HD Trunk out
- HZC-RCP5 (PC-RCP) compatible for flexible operation using a RCP panel
*In Order to get the 4K capability of this New Sony Camera System you must purchase a complete system-4K Up-Scale Output at HXCU-FB80N CCU*
Description:
Sony introduces a cost effective system camera ideal for small studio operations, conferences, events and faith based applications The
HXC-FB75
is a high-performance- yet cost effective- HD camera system that inherits Sony's proven operability from the highly regarded DXC-D Series of system cameras. The camera is equipped with three 2/3-inch Full HD Exmor CMOS sensors to provide excellent sensitivity (F12 at 1080i/60) with a low noise ratio. These sensors are common with the HXC-P70 and HXC-D70. This enables easy integration and system flexibility. A wide range of output formats are available, including 1080i/59.94, 50, 1080 PsF/29.97, 25, 720p/59.94, 50, 576i/50 and 480i/59.94. The focus assist function enables precise focusing. Video/Audio and control signal transmission, with power, can extend up to 1,100 ft via Hybrid Optical Fiber Cable. The camera is also controllable from a CCU panel and remote controller.
Technical Specifications:
Camera Specifications
Built-in-Filters CC: Electrical
ND: 1; CLEAR, 2; 1/4ND, 3; 1/16ND, 4; 1/64ND Effective Picture Elements 1920 x 1080 (H x V) Gain Selection -3, 0, 3, 6, 9, 12 dB Horizontal Resolution 1,000 TV lines or higher Lens Mount Sony 2/3" type bayonet mount Modulation Depth HD : 45% or higher at 27.5 MHz (1080i) Pickup Device 3-chip 2/3" type CMOS S/N Ratio Typical 60dB *3 (1080/59.94i) Sensitivity (2000 lx, 89.9% reflectance) F12 (59.94 Hz), F13 (50 Hz) Shutter Speed 1/100, 1/125, 1/250, 1/500, 1/1000, 1/2000 sec (59.94i mode)
General
Dimensions (WxHxD) Body: 6 3/8" x 10 1/2" x 12 3/8"
With Lens & VF: 2 11 5/8" x 17 1/8" x 22 1/2" Operating Temperature 14°F to +113°F Power Consumption Approx.19W (Camera body only)
Approx. 32W (Camera body with supplied viewfinder) Recording Format -4°F to +140°F Weight Body: Approx. 7 lb 8 oz
With Lens & VF: Approx. 14 lb 16 oz
Inputs and Outputs
Audio In XLR type: 3-pin, female
MIC IN: -60dBu (Up to -20dBu can be set by using menu or HXCU-FB80), balanced
LINE IN: 0dBu, balanced Audio Input (CH2) XLR type: 3-pin, female
MIC IN: -60dBu (Up to -20dBu can be set by using menu or HXCU-FB80), balanced
LINE IN: 0dBu, balanced DC In XLR-type 4-pin (x1), DC 10.5 V to 17 V DC Out 4-pin (x1), DC 10.5 V to 17 V, 1.5 A (max.) Earphone Stereo mini jack (x1) Genlock In BNC (x1); Gen-Lock In or Prompter Out HD-SDI Out (Dual Link) BNC (x1) SMPTE ST425-1/ST292-1/259M; 3G/HD-SDI or SD-SDI selectable Lens 12-pin (x1) Remote 8pin (x1) SDI In BNC type (1) SMPTE ST292-1, for HD Prompter Out or HD Video Trunk In Test Out TEST Out (Analog output with/without characters), or HD/SD Sync Out USB USB 2.0 (x1)
In the Box:
HXC-FB80KN HXC 1080/60P HD Studio Camera with HDVF-750 7 Studio Viewfinder & 20X Lens
- Lens Mount Cap
- Cable clamp belt
- Operation Guide
- Operation Manual (CD-ROM)
*Extended Warranty Options Available that cover everything including wear and tear, accidental damage, and more (Excludes fire, loss & theft).

Shipping:
Omega Broadcast & Cinema & Cinema (OBC) ships within the United States, Canada, Mexico, UK, Korea, Japan, Australia via a carrier that is 100% trackable and with the ability to require a signature. Insurance is required on all shipments for your protection. Buyer is responsible for any customs, fees, duties, and taxes incurred for out of country shipments.
Order Processing:
All orders placed after 3pm CST will be processed the next business day.
Need your order sooner? Please give us a call for availability.
Return Policy:
If returned within 14 days a 20% restocking fee will be charged. No Returns Accepted after 14 days. Brand New items must be unused, include all original packaging, and exact same condition (no scratches, blemishes, etc). Open Boxed items will be accepted at our discretion. Product must not be registered, and the warranty card left blank. DEMO, BSTOCK, and USED items will follow the same guidelines. Hour meters must have no more than 5 additional hours than when it shipped. Only items that are Dead On Arrival, or items that are approved by Omega Broadcast & Cinema & Cinema may be exchanged for an item of equal or greater value will have the restocking fee waived. Omega Broadcast & Cinema & Cinema reserves the right to use its own discretion for acceptance and exceptions. Please call before purchasing, if you have any questions. We pride ourselves in great customer service.
Pictures:
Stock photos are used for all new & BSTOCK items. Pictures may show optional accessories that are not included. Please read auction description for complete list of what is included in box.
Used products will be of the actual item being auctioned.
Stock:
Equipment in auctions is subject to prior sale. Items sold by other means may have a short delay before the auction is ended. To confirm and reserve an item in stock, please contact us.
Sales Terms:
Equipment in auctions is subject to prior sale. Items sold by other means may have a short delay before the auction is ended. To confirm and reserve an item in stock, please contact us.
Accepted Payment Methods:
Payment must be by Certified Funds: PAYPAL from Confirmed addresses only. Non-confirmed addresses will only be allowed if paid by cash. All international orders must be paid by cash (OBC reserves the right to make exceptions).

LEARN WHAT OMEGA CAN DO FOR YOU
Austin-based Omega Broadcast & Cinema & Cinema sells and rents professional video gear around the world, offering the latest technologies and the most trusted brands, including Sony, Panasonic & RED Camera. Omega Broadcast & Cinema & Cinema is ranked first in Texas in film and video support companies and is certified by the State of Texas as a Women-Owned HUB.

CONTACT INFORMATION:


Authorized Dealer for: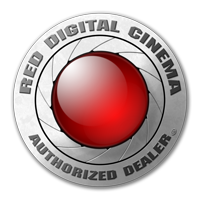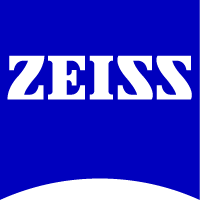 **Omega represents many manufacturers. Looking for a brand you don't see here? Call us for more information!**

FINANCING OPTIONS AVAILABLE: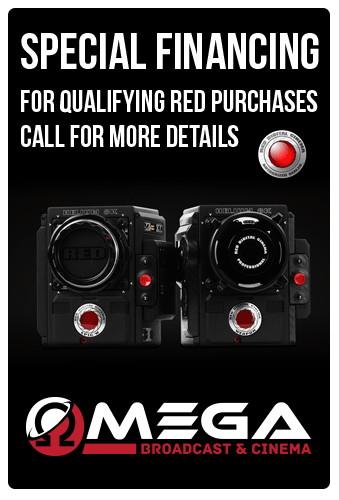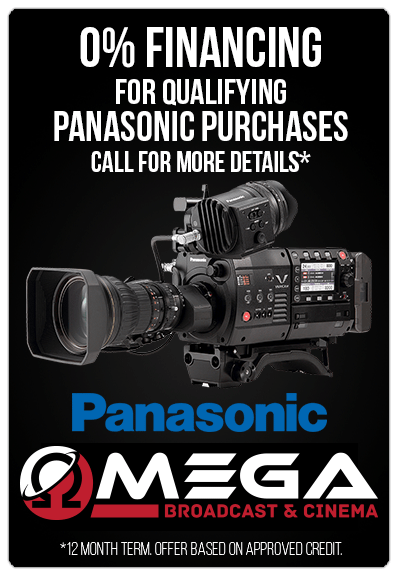 WHY CHOOSE OMEGA FINANCE?
- 100% Financing Available
- Same day approval decisions
- Finance up to $150,000 with application only*
- Expedited processing of your Omega Broadcast & Cinema orders
- Personal financial specialist will work directly with you
- A one stop shop for all your production equipment solutions
- Process manufacturers 0% financing specials with no additional overhead

*More than $150,000 may require additional documentation
BENEFITS OF FINANCING INCLUDE:
- Improved cash flow management
- Conserve Working Capital
- Bank lines are preserved
- No exposure to personal credit
- An additional credit reference and source is established
- Flexibility
- Budget Friendly
- Low fixed monthly payments
- 12-60 month terms available
- No payments for 90 days available
- Zero down at signing available
Financing allows you to conserve working capital while also providing a fixed and forecasted technology spend. The Omega Broadcast & Cinema Finance program allows businesses to finance the acquisition of production solutions, software, and services. This provides our customers a convenient, single source for a complete production financing solution.

#SONY #PANASONIC #BROADCAST #RED #CAMERA #AUSTIN #TEXAS #ARRI #FS7 #FS5 #WEAPON #RAVEN #SCARLET-W #VARICAMLT #VARICAM #BLACKMAGIC #AUDIO-TECHNICA #CHRISTIE #BARCO #RIEDEL #FUJINON #ZEISS
Get Images that
Make Supersized Seem Small.Tailor your auctions with Auctiva's
Listing Templates!


THE simple solution for eBay sellers.
Track Page Views With
Auctiva's FREE Counter